October 7, 2022
Posted by:

Admin

Category:

Blog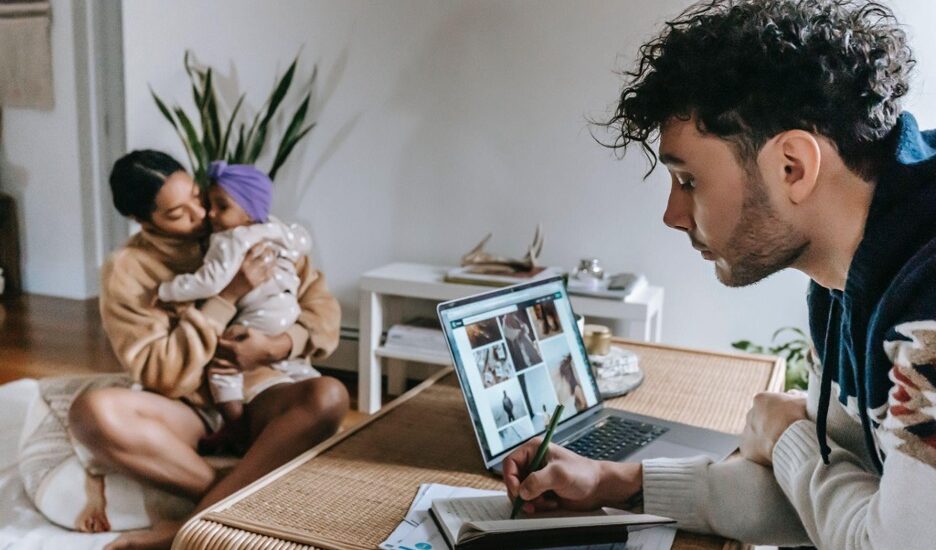 Starting a business and welcoming a baby are two endeavors that ideally require your undivided attention. But, for entrepreneurs who are motivated to undertake these endeavors together, this article by Apex Staffing Co. has curated a list of steps that will help strike a balance between being a business owner and a parent.
Set Realistic Routines
The one certainty with a young baby is that your schedule is bound to be erratic. Even though babies sleep for more than 14 hours a day, they require constant supervision and care, as reported by Kids Health. Additionally, staying up at night becomes a common occurrence, especially in the initial months. But, this doesn't mean you constantly chase deadlines and feel powerless. Rather, assess the situation and try to instill some predictability in your day, which can include:
Having set feeding times post which you can expect the baby to take their nap, resulting in some much-needed peace to tackle work tasks.
Additionally, tackle as much work as possible in the months leading up to bringing the baby home. Post-which, you should reassess your timelines and goals to reflect the realistic number of hours you can give to the business.
Create a Business Plan
A business plan is an all-encompassing document that serves as the foundation for all future steps and actions. Before starting your company, take the time to write a strong business plan which includes the following aspects:
Company Description: This is an overview of the business, which includes concise details regarding your product offerings, goals, financial requirements, and more.
Market Research: In this section, include details regarding your customers, product, demand, and profitability based on the research you have conducted.
Financial Projections: Projections are future estimates of the revenue and profitability of the business. Not only do these play an important role in securing funding from investors and banks, but help accurately measure business performance.
For those creating such a plan for the first time, this ZenBusiness start a business guide will serve as a great resource.
Be Innovative with Marketing
As a new business, you'll be up against numerous established brands from day one. To help your products stand out from the rest, you'll need to be innovative and not follow the same strategies as competitors. Here are a few useful strategies to explore:
Create Aesthetic Banners: Banners are a great way to catch users' attention as soon as they land on your website or social media pages. There are various online banner creators using which you can create personalized banners for your brand by including your logo, color scheme, and unique messaging.
Invest in Video Marketing: According to research by Wyzowl, 88% of customers purchase a product after watching a video for it. As a new business, such a high conversion rate can do wonders for your bottom line and customer acquisition goals. Hence, prioritize video-based content on all your social channels.
Utilize Professional Help
As mentioned before, in the initial months of having the baby, it'll be difficult for you to dedicate extensive time to the business. But, this does not mean everything needs to come to a standstill. Seek to hire experienced professionals to manage key areas of the business to keep the ball rolling and achieve your time-bound goals. Some professionals you can consider hiring include:
Digital Marketing Assistant: Hire a skilled marketer with experience in creating video-based content that will help steadily grow your social handles, develop brand awareness and increase your customer base.
When it comes to striking a balance between being an entrepreneur and a parent, time management will be key. Hence, rather than trying to do everything alone, enlist the help of professionals. Additionally, as creating a business plan will be integral to your success, spend ample time and thought towards it prior to getting into the thick of things.
Emily Graham | mightymoms.net