October 7, 2022
Posted by:

Admin

Category:

Blog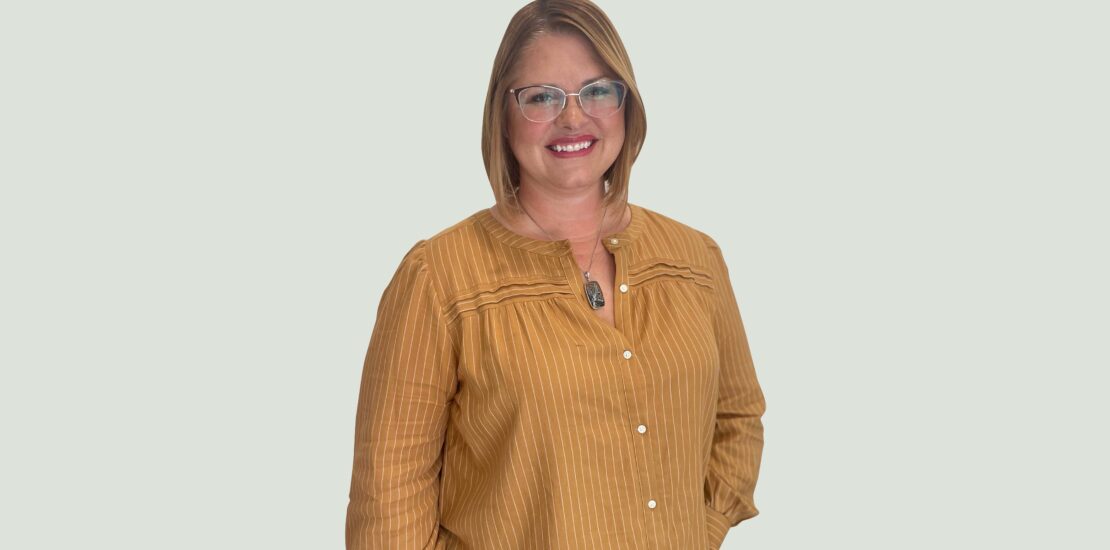 Jennifer Gavin leverages 20 years of leadership experience in the staffing industry, working closely with corporate clients to deliver a strong return on investment and to help them succeed in the war for talent. Apex Placement and Consulting are committed to the success of their customers, candidates, and all the professionals they work with, promoting the continual advancement of the world of work. Apex Placement and Consulting have an auto process, but they keep candidate engagement, meaning they focus on face-to-face interaction. "The more process you have, the fewer candidates you have. This era, candidates have more opportunities. Typically speaking, people will lose interest if a system is to automatize. We are people driven, we make time to interact with candidates and face-to-face is key," says Jennifer.
It is a known fact that people tend to excel in what they like and what motivates them. Jennifer focuses on bringing out the strengths of others to achieve growth development individually as well as company growth. Apex Placement and Consulting encourages development and employee engagement. This increases the team's ability to deal with gaps in the talent pipeline and reduces the headaches and costs associated with turnover. Jennifer believes great leaders attract, hire, and inspire great people.
Each team member has the opportunity to host their meeting. This allows the team a safe place to prepare for a professional meeting, gain confidence, and continue to work on themselves. In addition, to discuss complex issues and talk through ideas and solutions to prepare them. "The team at Apex Placement and Consulting motivates me every day. I've had the opportunity of working with my team previously," adds Jennifer. "Therefore, giving me the chance to watch the team grow. Not a day goes by that I don't think, these women are strong and resilient. This moment is the serendipity of my career, and my team motivates me."
As a woman leader, Jennifer has learned a unique lesson: one does not have to feel the need to prove one can do it all. Sometimes it is not easy or smooth, but women can balance life between work and home. It's essential to ask for help and know it doesn't stunt their growth or development. "You don't always have to be perfect, strength and growth comes only through continuous effort and support," she says. Having a work-life balance is extremely important to Jennifer and her team. Balancing work and life responsibilities has numerous positive effects, including less stress, a lower risk of burnout, and a greater sense of well-being. It not only benefits employees, but this helps the overall growth of the company. One of the ways Jennifer has been able to attract and retain talent is by offering a flexible work schedule.
"In practice, this typically means a couple of our team members work in the office and a few work virtually. With one day being in the office and used as a collaboration day. While keeping in mind, the needs of the business," explains Jennifer. "Meaning, if drug screenings, orientations, and/or sight safety tour need to take place. The team makes that a top priority."
With this brilliant mindset, Jennifer is taking the company to new heights. Apex Consulting Services is a global leader in Training, Placement, Technology Solutions, Outsourcing, and Staffing Solutions based in Bay Area and offers these services across the USA. They offer placement and mentoring services for candidates with various backgrounds and experiences. However, according to the steadfast leader, finding the talent needed in today's market has become more than a full-time job — and even then, many of the positions go unfilled, or turnover prevents them from gaining traction. It takes a great hiring experience, a strong culture, special and unique benefits, and a customized, adaptable recruiting strategy to be an employer of choice. "We have implemented a unique strategy to the market that is mutually beneficial for all parties. Thus, overcoming the challenging market," she says.
Apex Placement and Consulting have a growth mindset when it comes to business. They are going into their second year of business and continuing to work towards overall growth and sustainability. They believe their teams' efforts will lead them to a successful business. "Focusing on our teams' strengths to help us achieve the next level and overall expansion," elucidates Jennifer. "At Apex, we put people first and excel at connecting companies with the talent they need in a competitive market. We are proud of our growth in such a short timeframe and the talent we have." The company's team combined brings 100 years of experience. In today's market, it's not easy to retain top talent. However, the team shares the company's passion and vision. "Here at Apex, our passion for people and what we do is core to what makes us not just good, but great at what we do. Passion drives the team and our success," she adds. "Our revolutionary approach is to connect job-seekers with careers and help them optimize their job search. Along with achieving their goals and aspirations for both our clients and new hires."
Apex Placement and Consulting allows companies and clients to identify their current and future requirements. Their process helps create and execute a plan for success and hires the most suitable candidate. For the future, the company's goal is to continue to impact the local market, help make and retain top talent, and grow overall. "People are the heart of all that we do; our customers, our candidates and our team. We are committed to treating all stakeholders with integrity, respect, empathy and kindness at all times," asserts Jennifer. "When you partner with Apex Placement and Consulting, our customized staffing solutions and consultative approach to your business help you stay ahead of your competition and find the talent you need to drive your business forward to the next level."